Valley-Wide Health Systems is pleased to offer the Alamosa Rural Training Track as one of our special programs. The mission of the Alamosa Rural Training Track is to provide medical education and training for Family Medicine Residents in an accredited residency program while they live and work in a rural community. During the residency, participants live and work in a rural Colorado community.
It all starts with a one-year internship at St. Mary-Corwin Medical Center in the mid-sized city of Pueblo. Residents spend the next two years in rural Alamosa. The curriculum is longitudinal and deliberately structured for a 24-month continuity practice. It is designed to mimic the practice of primary care physicians. This means that over the 24-month period, the residents will track their patients, get a better understanding of chronic illness, and build a solid patient-physician relationship.
The residency program is integrated with Valley-Wide Health Systems, a Community Health Center that provides health care in a respectful and inclusive manner for all with special consideration for the medically underserved populations and with San Luis Valley Health hospital for specialty rotations.
Alamosa Rural Training Track Faculty Providers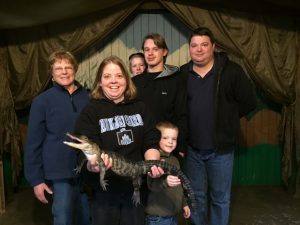 Tammy Gregg, DO (Site Director, Alamosa RTT Family Medicine/OB
I grew up in Fort Worth Texas in a family where my father was an electrician and my mother an accountant. While in high school, I met a teacher with diabetes who taught anatomy and physiology class and she was the one who inspired me to go into medicine. I wanted to understand her diabetes more and why she was unable to heal after having a surgery done. Since then, I have pursued my career in medicine.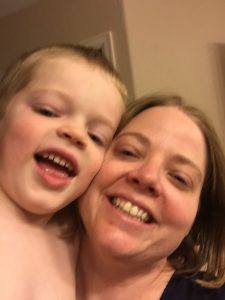 I went to University of North Texas Health Science Center Texas College of Osteopathic Medicine and graduated in 2005. I then went to Southern Colorado Family Medicine Residency and graduated in 2008. Since then, I have been living and working in Alamosa, Colorado.What drew me to living in such a small community was the ability to be a part of the community as well as take care of the residents that live here. I am able to see my patients in their everyday life and understand how they fit with the community here. It's also a great environment to raise my son. We have also started going to the local rec center and learning Taekwondo. I look forward to having a residency program here so I can teach the residents that there is more to life that being a physician. You can become a teacher, a friend, a student and a community leader all at once.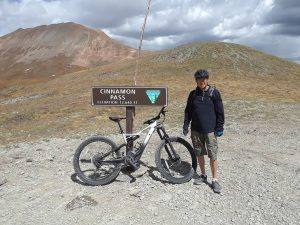 Joseph Quintana, MD
I attended University of Colorado Health Sciences Center Medical School. My internship and residency were with the United States Army. After serving an additional four years as a military family physician, I returned to my home town of San Luis, Colorado. I have been the family physician in my home town for 27 years and am now semi-retired. I serve as faculty preceptor for the Rural Training Track Residency Program at Valley-Wide Health Systems in Alamosa. I enjoy the Colorado mountains to include hiking the 14,000 foot peaks and bicycling all the mountain passes. I also play trumpet with a mariachi band.
Alamosa Rural Training Track Residents
Nathan LaFevers, MD
I grew up in a small town in central Pennsylvania called State College, the home of Penn State University. My first job, and the one I returned to every winter during high school, was as a ski instructor. Like all of my fellow instructors, I dreamed of moving out to Colorado one day. But I took a couple of detours first, spending almost seven years in the Army, then returning to Penn State to major in electrical engineering. Finally, I attended the University of Oklahoma - School of Community Medicine, an integrated track within the OU College of Medicine that goes beyond the required curriculum teaching students to improve the health of entire communities.
I am very excited to have finally landed in Colorado, and now that I'm here I don't intend to ever leave. I'd like to live and practice medicine in a small mountain town after residency, and that's why I chose the Southern Colorado Family Medicine – Rural Training Track program. I believe this is the best place to learn the skills I'll need to take care of the health of whole families in a small town like the one I grew up in.
I still love to ski, although these days I prefer to earn my turns in the backcountry, and I love just about every other mountain sport there is, from rafting and backpacking in the summer to winter mountaineering; from rock and ice climbing to paragliding.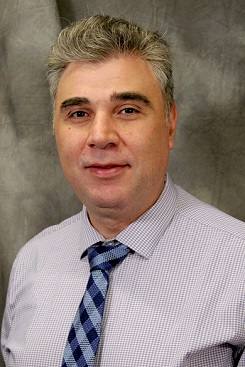 Rami Naseef, MD
I was born, raised, studied and practiced in my homeland country Syria. I am the youngest of my four siblings. I studied medicine in Aleppo University Faculty of Medicine and trained in anesthesiology in Damascus, the capital. I practiced for four years before the Syrian civil war started. My young family and I moved to Saudi Arabia for peace, and I practiced there for four years before moving to the United States. I spent the last four and a half years in Tucson, Arizona. Tucson gave me the home and the opportunity to start my medical career here in the US.
I am very fortunate to continue my career in Family Medicine. Family medicine allows me to build bridges with patients and their families, to learn new skills and to practice a wide variety of procedures at the same time. I am looking forward to being able to take care of every patient in different settings from babies to elderly.
I chose Southern Colorado Family Medicine and the Alamosa Rural Training Track because of the wonderful people I met during my interview and the incredible training it offers.
I enjoy socializing with friends and sometimes playing on my guitar.
Joel Bonzo, DO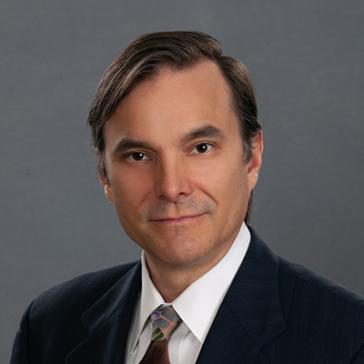 I was born and raised in Los Angeles (where my family still owns a Mexican restaurant) and spent much of my adolescence in Dallas, Texas. I then moved to the central mountains of Colorado. SoCal, Big D and the Rocky Mountains are very different worlds. But then, I really enjoy new and varied experiences.
My previous career was in music where I worked as a professional classical and jazz musician for many years. Despite having a busy and successful career as a musician, I knew that there was much more that I wanted to do in life. As I researched other possible careers, I found myself called to the field of medicine. Medicine would offer the opportunity to work in my two most favorite arenas: science and people.
Science had always been in my life. My father, who was an aircraft engineer for Lockheed Aircraft, instilled in me a voracious curiosity. In my varied occupations as a motorcycle mechanic, piano technician, and musician, a scientific approach was indispensable. I have always appreciated how method and logic can lead you to understanding. For me, this approach is by far the most rewarding when I can use it in service of others. My mother, who was raised in an orphanage, ventured out into the world ultimately running her own business. She taught me to take on new, even scary challenges. She also instilled in me the strength of resolve (or pig-headed stubbornness, depending on who you ask).
My first real experience in medicine was in caring for my parents during their long illnesses. Though I had no idea at the time, this would be my inspiration to pursue a career as a physician. I saw in the actions of their doctors and nurses many examples of the impact one can have on the life of someone in need.
Though I kept an open mind during medical school, I knew from the beginning that Family Medicine was where I belonged. I believe that the best health care involves a whole person approach with an emphasis on prevention and health maintenance. I believe that this should be available to everyone, regardless of their background or economic status. And Valley-Wide is a great fit for me. Here I can pursue my interests ranging from OMT to OB, from Asthma to Zoster. And I get to do all of this in an atmosphere of respect and support.
In my free time, I enjoy: cooking, motorcycling, guitars, basses, and anything outdoors. But, most of all, I love to spend time with family, friends and my too-good-for-me wife Camilla.
Patrick Henke, DO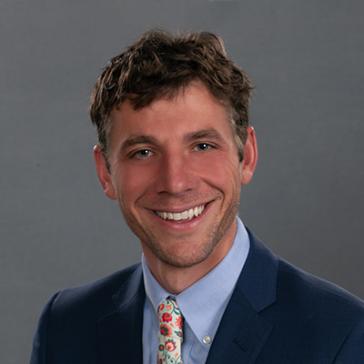 My name is Patrick Henke and I am very excited to be joining the team! I was born and raised in a small town in upstate New York. For my undergraduate studies, I attended Colby College in Waterville, Maine, where I majored in mathematics. I then attended Tulane University in New Orleans, Louisiana, where I received a master's of science in cell and molecular biology. Between graduate school and medical school, I worked at Boston Children's Hospital as a data specialist, and taught high school and middle school math at Vail Ski and Snowboard Academy in Minturn, Colorado. These experiences have shaped my interests in primary care and further strengthened my desire to work in a rural community.
I attended medical school at Burrell College of Osteopathic Medicine in Las Cruces, New Mexico. Here my passions for primary care, population health, and the southwest continued to grow, and I found joy in many areas of patient care from working with kids to nursing home visits. I soon knew that Family Medicine was the perfect fit for me. As I thought about my residency, I was drawn to training in a rural program, staying in the southwest, the beautiful mountain setting, the rigorous, broad-scope training and especially the people of SCFMR. I feel extremely lucky to be taking the next step in my medical training and career here!
I enjoy spending as much of my free time in the outdoors – biking, running, skiing, or hiking – and I am excited by the prospects that Pueblo and Alamosa offers in all of these areas. I can't wait to learn, work, and play with the great people in this wonderful setting.