Valley-Wide Health Systems is pleased to offer the Alamosa Rural Training Track as one of our special programs. The mission of the Alamosa Rural Training Track is to provide medical education and training for Family Medicine Residents in an accredited residency program while they live and work in a rural community. During the residency, participants live and work in a rural Colorado community.
It all starts with a one-year internship at St. Mary-Corwin Medical Center in the mid-sized city of Pueblo. Residents spend the next two years in rural Alamosa. The curriculum is longitudinal and deliberately structured for a 24-month continuity practice. It is designed to mimic the practice of primary care physicians. This means that over the 24-month period, the residents will track their patients, get a better understanding of chronic illness, and build a solid patient-physician relationship.
The residency program is integrated with Valley-Wide Health Systems, a Community Health Center that provides health care in a respectful and inclusive manner for all with special consideration for the medically underserved populations and with San Luis Valley Health hospital for specialty rotations.
Alamosa Rural Training Track Faculty Providers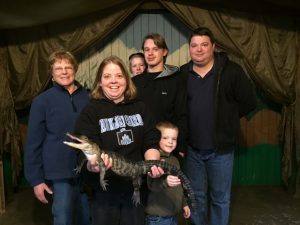 Tammy Gregg, DO (Site Director, Alamosa RTT Family Medicine/OB)
I grew up in Fort Worth Texas in a family where my father was an electrician and my mother an accountant. While in high school, I met a teacher with diabetes who taught anatomy and physiology class and she was the one who inspired me to go into medicine. I wanted to understand her diabetes more and why she was unable to heal after having a surgery done. Since then, I have pursued my career in medicine.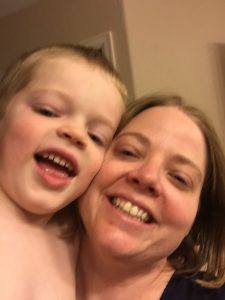 I went to University of North Texas Health Science Center Texas College of Osteopathic Medicine and graduated in 2005. I then went to Southern Colorado Family Medicine Residency and graduated in 2008. Since then, I have been living and working in Alamosa, Colorado.What drew me to living in such a small community was the ability to be a part of the community as well as take care of the residents that live here. I am able to see my patients in their everyday life and understand how they fit with the community here. It's also a great environment to raise my son. We have also started going to the local rec center and learning Taekwondo. I look forward to having a residency program here so I can teach the residents that there is more to life that being a physician. You can become a teacher, a friend, a student and a community leader all at once.
Sarah White, DO (Faculty Provider)
I grew up in Conifer, CO and went to college at the University of San Diego in CA. After college I worked for a year with refugees as a health care navigator in Cleveland, and this solidified my desire to be a primary care physician. I went to Lake Erie College of Osteopathic Medicine in Pennsylvania, and finally moved back to Colorado for residency with HealthOne Family Medicine Residency in Denver.

I love family medicine, especially being able to see patients from pediatrics to prenatal care to geriatrics and even nursing home care, and everything in between. I love the variety of each day and wonderful patient relationships I am able to build as a family medicine doc. I am grateful for the privilege to precept residents in their clinic training as well, and walk with them in their medical education journey.

My husband and I enjoy the small town of Alamosa, the beautiful outdoors surrounding us, and raising our little family here in the San Luis Valley.
Alamosa Rural Training Track Residents
M. Tysen Nickle, DO
I was born and raised in northern Utah in a close-knit blue-collar family. From an early age I nurtured a love for both people and the outdoors. After high school, I moved to Arkansas for two years where I learned to speak Spanish and worked with the immigrant community. This was one of the most treasured experiences of my life. I continue to make a special effort to continue to serve the Spanish-speaking community wherever I go.
After my time in Arkansas, I returned to Utah and received an undergraduate degree in Physiology and Developmental Biology from BYU. I then attended and graduated from medical Rocky Vista University College of Osteopathic Medicine's southern Utah campus. While there, I developed a passion for Osteopathic Manual Treatment (OMT), pain medicine, treatment of anxiety and depression, and preventative medicine. These interests naturally led me to practice Family Medicine. I completed my first year of residency in Pueblo, CO and am now continuing my training at Alamosa Family Medical Center for the next two years.
When I am not in the clinic or hospital, my wife and I can often be found outdoors. We love hiking, backpacking, skiing, snowshoeing, and enjoying time with family.
Elizabeth Wolfe-Meyer, MD
I graduated from University of Kansas School of Medicine in 2021.  I'm from a rural area and always enjoyed school and learning, this drew me to family medicine which would allow me to continue my studies while serving a rural community. I was drawn to Southern Colorado Family Medicine because of the rural training program and the full-spectrum training. I love the fact that I can live in the environment I enjoy while continuing my hands on training. 
I am very interested in providing obstetric care and addressing health disparities. I fully believe that being a well-rounded provider will reduce disparities in rural communities, particularly when virtual care is utilized when needed. I enjoy taking virtual classes and doing CME that make me more qualified to provide specialty care for my patients who can't or won't travel to specialists. This program has a fantastic relationship with many specialists which has helped me to broaden my training the way I think my patients deserve.
My hobbies include dancing, baking, crafting and spending lots of time with my family and dog.
Spencer Hegerhorst, DO
Spencer grew up in a small town in Oregon where he learned to love the outdoors. When he is not learning medicine, he can be found hunting, fishing, camping or hiking.
Spencer chose Southern Colorado Family Medicine/Alamosa Rural Training Track because of the emphasis the program places on rural, underserved populations. Coming from a small town, he has always known he wanted to practice rural medicine and this residency program has all the tools to help him achieve that goal.
He is especially interested in rural medicine, emergency medicine, and wilderness medicine.
Blake Reichert, DO
Blake grew up in Minnesota, but once he moved to Colorado for his undergraduate education, he never left. Blake likes to participate in the many activities that beautiful Colorado offers.
Blake is excited about the broad, full-scope training at Southern Colorado Family Medicine/Alamosa Rural Training Track. Through this residency program he will be able to learn more about rural medicine, women's health, and a multitude of other areas to prepare him to give the best treatment possible.
Blake is especially interested in rural medicine, substance use treatment, geriatrics and women's health.